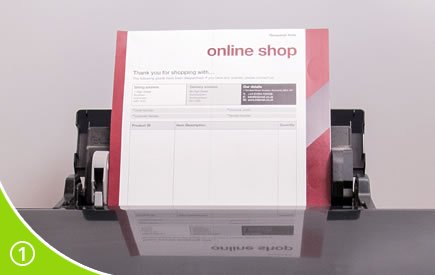 Are You Using RomanCart Integrated Delivery Labels?
RomanCart is one of the most flexible, aftermarket web systems for e-commerce shops. Featured on over 50,000 different websites worldwide it is used to sell a variety of products with everything from clothing to food items. This flexibility makes it a good system to tie into existing shops which we are told customers love!
We manufacture and supply a range of integrated labels which are designed to be used with RomanCart systems. These Roman Cart delivery and return labels can streamline your business processes and system, minimising waste and saving resource. Can you imagine just printing one sheet of paper which includes the invoice, picking list, delivery label and returns label? All in one integrated label that you can just tear off along the perforated edges.
The PickitPackit range of integrated labels are suitable for nearly any e-commerce system and for any sending platform such as Royal Mail Click and Drop or other third party couriers.